Facebook challenges get official UNICAMP page
People often say that they don't like mathematics, which is a complex and difficult area, but when mathematics appears in the form of colorful challenges and with a simplified statement based on colored forms, many of us are tempted to solve it, right?
In the example below, we have on the left side a system of 4 equations with 4 unknowns, and on the right side exactly the same problem, but organized in the statement: the green square has area 25, find the area of ​​the red square.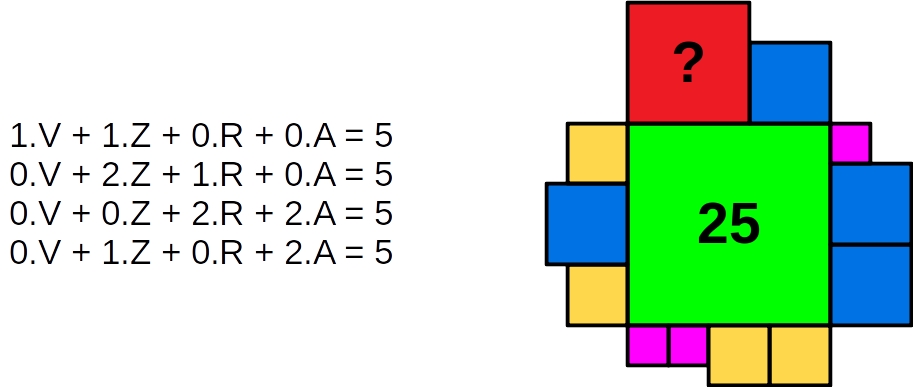 With the intention of promoting these discussions to external communities, mathematics graduate Henrique Dias with the support of Unicamp professor Ricardo Miranda Martins inaugurates this week an official page of the institution aimed at making people "find a random challenge" of this format and have access facilitated to its resolution.
As the author shows, this page opens one of your challenges at random (image on the left) and with a simple touch on the screen or mouse click on the challenge, we immediately open its resolution (image on the right).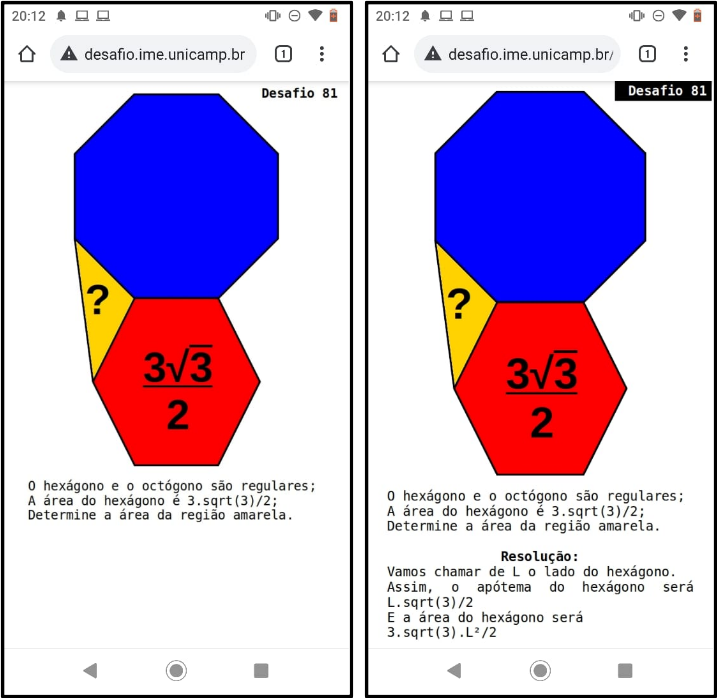 The idea of ​​this proposal is that people can take challenges at random to practice their mathematical skills as a form of exercise or even entertainment, as already occurs in the group in which this work began.